21 Rooms
The award-winning luxury fitness and wellness retreat, The Ranch Malibu, offers an inclusive experience featuring individual cottage accommodations, picturesque morning mountain hikes, afternoon strength and core training classes, yoga, meditation, daily massages and Michelin-starred plant-based meals. Guests routinely lose 3%-6% of their body weight along with substantial inches of fat loss and muscle gain. Improve cholesterol levels. Whether for leisure travel, group retreats or full buyouts, The Ranch guests will be challenged in new ways, gain mental clarity and adopt sustainable healthy habits. Limited to 25 guests maximum per week, our highly knowledgeable staff tends to your every need and is trained in all aspects of fitness and rehabilitation to support and nurture guests while guiding them to achieve personal program goals.
7.0 Signature Program:
6-Nights / 7-Days
Sunday - Saturday
9.0 Program:
8-Night / 9-Day Extended Program
Saturday - Sunday
The Ranch Private
Private, customized program for 1-4 guests
Exclusive Amenities
$100 USD Hotel/Resort Credit
Welcome Amenity
The following amenities are subject to availability at check-in:
Early Check-in at 12:00 PM
Late Check-out at 3:00 PM
Room Upgrade (applicable to all room types)
The following amenities are not exclusive, but apply to your booking:
Full Breakfast for two, daily (not available through room service)
50–Minute Massage, once during stay
Afternoon Tea for two, once during stay
Beachside Luncheon on final full day
Complimentary Return Airport Transfer to Los Angeles Airport (LAX)
Complimentary WiFi (in-room only)
Daily Hikes, Fitness Classes, Yoga, Meditation
Daily Lunch, Dinner & Snacks
Medical Evaluation & Blood Work/Diagnostic Screening
Exclusive Suite Amenities
$200 USD Hotel/Resort Credit
Address
12220 Cotharin Road
Malibu, CA, United States 90265
Nearby Airports
Los Angeles (LAX)
Burbank (BUR)
Check In Time
3:00 PM
Check Out Time
12:00 PM
---
Accommodations
Following the invigorating daily fitness schedule, retreat to one of 21 private cottages, each beautifully decorated with reclaimed wood floors, limestone bathrooms, and linen-covered queen and king-sized beds. The peaceful colors and serene aesthetic of your own private room will not only add to your relaxation and transformation but also support a restful night's sleep.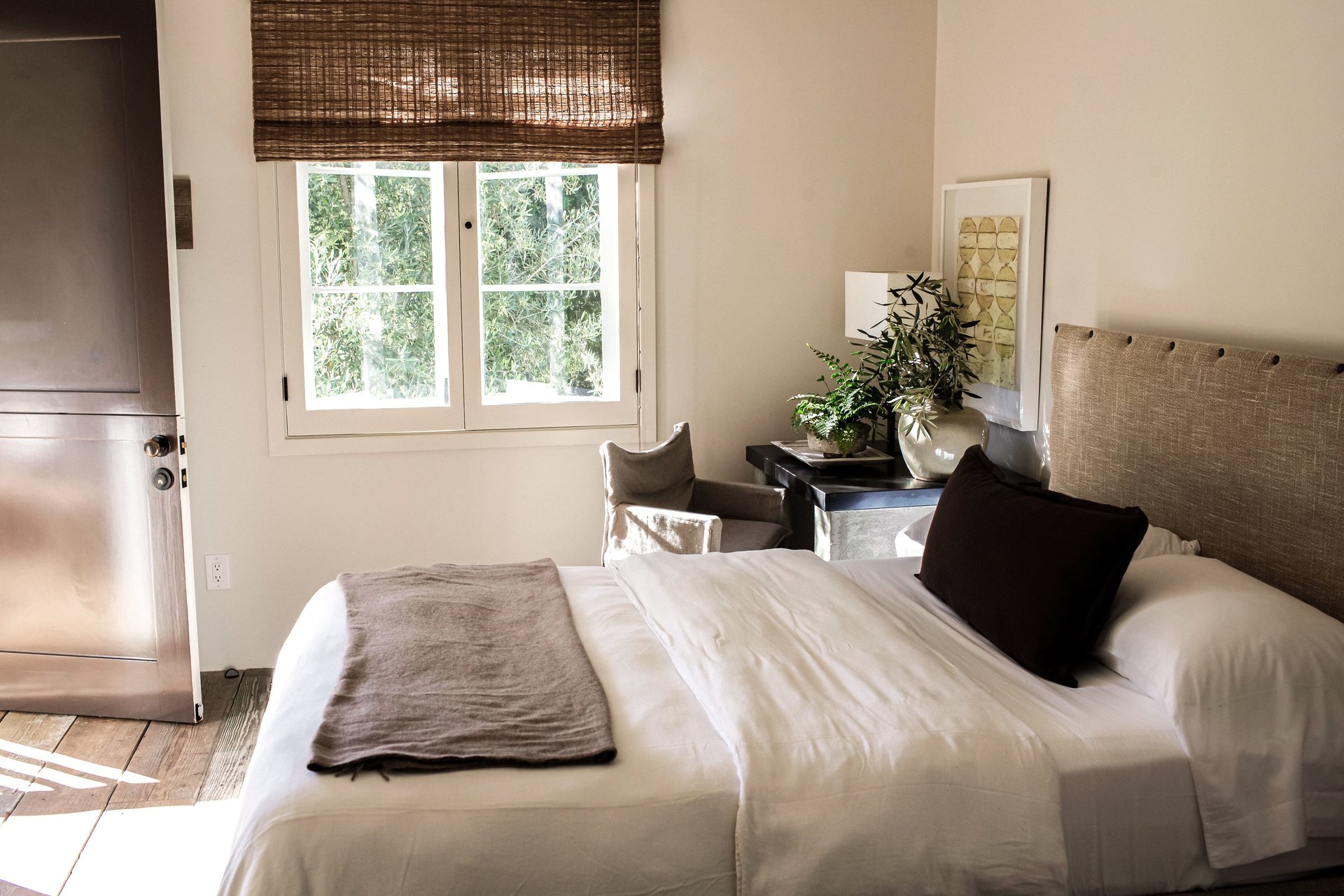 King or Queen (Single)
Private cottage accommodations - King or Queen single or double occupancy rooms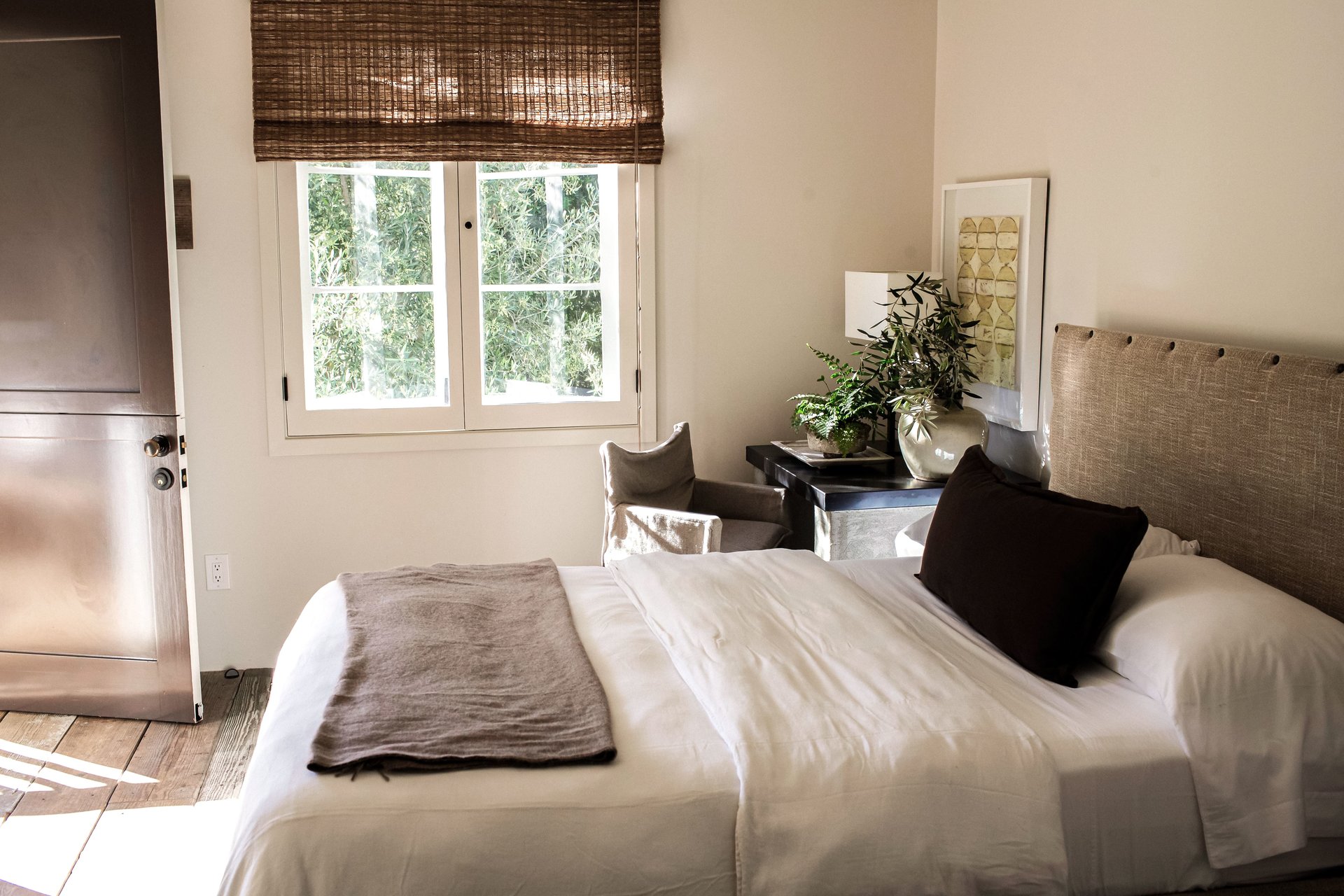 Queen Queen
Private cottage accommodations - Queen/Queen beds
Previous
Next
---
Dining
In-Room Dining
Available on a Limited Schedule , from 7:00 AM until 8:00 PM
Inclusive daily meals can be provided in-room upon request
Restaurants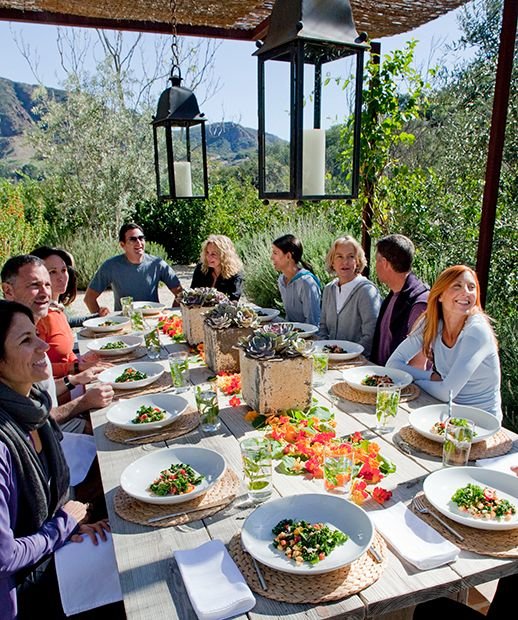 The Ranch
Inspired by nature, our artfully prepared, organic plant-based cuisine is a highlight for our guests and a key component of our results-driven approach to health and fitness. The Ranch team has been cooking with plant proteins for more than 20 years and is passionate about offering complete, nutrient-dense meals with an element of surprise. This nutrient rich food fuels your active days, promotes weight loss and builds a healthier mind and body.
Using ingredients sourced from our onsite certified organic garden or nearby local farms, research and care has been strategically stirred, sous-vide-d and baked into every nutritionally balanced bite. Our chefs are constantly adjusting the menu, based on what's in season, and draw upon the latest technologies and techniques to satiate guests with familiar flavors.
Previous
Next
---
Hotels Nearby